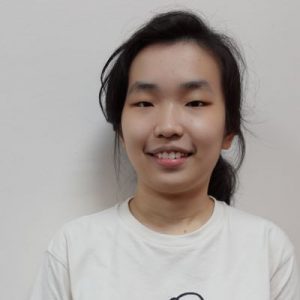 Meet Sharon Koh, TCC Youth Group Member
I'm Sharon Koh, and I'm a first-year student at Temasek Polytechnic, currently studying Food Nutrition and Culinary Science. So far my course has been enjoyable and interesting since I have a strong interest in food. In fact, cooking is my hobby.
My father is a member of TCC, and has been with TCC for quite a few years. He introduced me to TCC, and I also read about TCC through the newletter which was sent to our house. That's how I came to know about TCC and how it helps people financially. Personally, I support this cause and that's why I decided to join as a member.
I decided to join the Youth Group as I wanted to gain some experience in events planning, and to develop some soft skills and learn how to work in a team. I also wanted to do my part to increase awareness of the importance of saving among the young people because I think most young people tend to overspend. Besides this, I also hope to increase awareness of TCC among the young people so that they can benefit from TCC who is able to help them financially.