IMPORTANCE OF A CREDIT REPORT AND HOW IT MAY AFFECT YOU
Published 01 April 2022. Contributed by Credit Bureau Singapore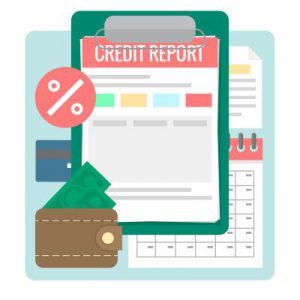 What is a Credit Report?
A Credit Report is a record of your personal credit facilities and total credit limit contributed by Credit Bureau Singapore's (CBS) Members. CBS's members varies across major credit card providers, retail banks and financial institutions in Singapore.  Through this report, lenders are able to assess how well an individual can repay their debts based on many factors like: bureau score, total credit limit granted, number of credit facilities, total outstanding balances. The Bureau Score is also presented in a credit report that encapsulates a summary of your credit payment history compiled with other various data in your Credit Report. At CBS, the credit scores are calculated from an algorithm based on information in an individual's current available credit data. The score ranges from 1000 to 2000, where individuals scoring 2000 have the lowest likelihood of defaulting on a repayment and individuals scoring 1000 have the highest probability of default.
In summary, lenders use your Credit Report to assess your credit worthiness and determine your future loans repayment behaviour. Such powerful information is crucial and may affect your life, which is why having a good credit score is highly treasured. Let us dive in deeper on how having a good credit report may potentially affect you.
Increases your Accessibility to Obtain Loans and Credit Facilities
Your Credit Report reflects your competency in fulfilling debt obligations. Therefore, credit providers utilise this information to make quick and well informed decision before approving a loan or extending out a new credit facility to you. Examples of credit facilities available in the market are: Credit Cards, Personal Loans, Housing Loan, Vehicle Loan and Renovation Loan. Consumers with poor credit score might suggest a higher probability of defaulting future payments and pose potential risk to future credit lenders. With a good credit score record, applying for loans or credit facilities will be a breeze and help to boost confidence for future credit lenders.
Increases your Chances of Employability
What many are unaware of is that some employers do request for your Credit Report as one of their evaluation tools to conduct pre-employment screening. The purpose of this background check is to ascertain the characteristics of the candidate and to uncover any possible public records such as recent law litigations or bankruptcy orders. A poor credit score may suggest financial irresponsibility and even potential data monger who might seriously damage the company's reputation in the future hence putting the candidate at a disadvantaged position. In comparison, employers will be more likely to hire someone who is financially stable and able to show that they have the capability to handle their personal obligations.
How can I improve my Credit Score?
Do take note that the Credit score is a fluid number and it adjusts in tandem with changes in your credit information. Having a good credit score is a journey, not a destination. Hence a conscientious and continuous act to improve your credit score needs to be enforced, else your credit score may slip. Here are some good tips that you may pick up to achieving that healthy credit score:
Stay alert on your payment due dates
It can be challenging to memorise your payment due dates especially if you hold several credit facilities. A suggestion would be to set a calendar reminder for all your payment due dates or schedule for recurring monthly repayments for all of your credit facilities.
Make full payments if possible, otherwise pay the minimum amount
Understand the repercussion if you missed out any bill payments. Not only will this have a detrimental effect on your credit score, your balances will accumulate with the prevailing interest rates and hence making it more difficult for you to settle the remaining outstanding balances overtime. Hence whenever possible try to make full and prompt payments or at least make the minimum payment before the due date.
Avoid applying for too many credit facilities
If you apply for too many credit facilities within a short span of time, credit lenders might perceive you as desperate or hungry for cash. Unless necessary, try not to apply for too many credit facilities as it will also have a detrimental effect on your Credit Score. Keep to a few credit facilities that you will be regularly using and make continuous effort to pay your bills in full and on time to boost your credit score.
My Credit Monitor (MCM) is a credit monitoring tool that helps you to keep an eye on your credit report on your behalf so you can have an ease of mind wherever you are. MCM comes with a choice of 6 months or 12 months subscription service and complimentary credit reports. The subscriber will be able to receive notification alerts for any predetermined activities on your credit report, providing the earliest possible indicator via SMS or emails.
Where can I get a copy of my credit report?          
To check your credit score, you can purchase a copy of your credit report at https://www.creditbureau.com.sg/. You can also view a sample credit report with detailed explanation over at : https://www.creditbureau.com.sg/enhanced-consumer-credit-report.html
How TCC can help you clear up your credit report?        
TCC has helped many members to clear up their outstanding which in turn improves their credit report ratings. Please call us at 6319 3700 or email marketing@tcc.org.sg to find out more!