Affiliates Subsidiaries
TCC Credit Cooperative owns Secure Guard Security Services Cooperative Limited and works closely with our affiliate co-operative, SASCO, to provide more benefits for our members.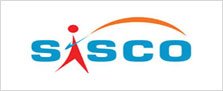 SASCO – Care for the young and old
TCC's sister co-operative SASCO provide:
Day-care facilities for the children of working parents.
Care for the aged.
If you are interested to find out more about these services call Ms. Priya at SASCO on 6273 5183.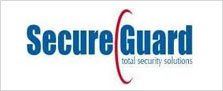 "Total Security Solutions"
For Your Peace of Mind
SECUREGUARD Security Services Co-operative Limited was formed in 1999 with the objective of providing effective security services to both private and public sectors of the industry. It is owned by Telecoms Credit Co-operative Limited, one of the largest thrift and loan co-operative in Singapore with over 41,000 members.
SECUREGUARD Security Services Co-operative Limited has been working with many local commercial/industrial & residential owners, as well as many established security companies as their business associates.They provide security services, personal protection, and private investigation to clients and associates. With their vast experience behind them, Secure Guard is well placed to provide the level of security services that meet the client's requirement and expectation.
For further enquiries, please contact :
Office Address :
Secure Guard Security Services Co-operative Ltd
16 Arumugam Road
#02-03 LTC Building D Singapore 409961
Tel : 6988 2779
Fax : 69883704
E-mail: marketing@secureguard.sg