Getting an Education Loan in Singapore: 5 Factors to Consider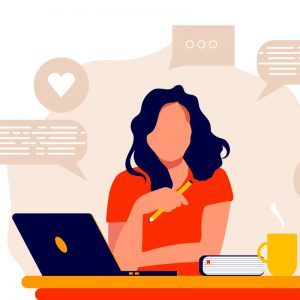 University education in Singapore amounts to a 5-figure sum at a bare minimum. Not many people have that amount ready. That is why getting an education loan is a great way to pursue your dream of studying at a top university. Before getting an education loan in Singapore, you should consider these 5 important factors:
The principal or the loan quantum is the amount of money you are able to borrow.
It is important to look at the minimum and maximum amount of money that you can borrow. TCC Credit Co-operative (TCC)'s education loan in Singapore provides up to 100% of the course fees and the amount will be disbursed on a semester basis. 
It is also equally important to take note of the education costs you need to pay. For Singapore citizens, the tuition fees of a four-year program at a local university range between $22,500 and $53,200 (a rough average of $37,850). A student with no subsidies would have to shell out anywhere from $96,878 and $179.080 (rough average of $137,979).
2. Interest Rate
The lower the interest rates, the less expensive the loan can be. It is important to remember that the interest rates charged by your loan provider during your time of study may differ from the rate you'll be charged after you graduate when you take an interest-only credit. 
TCC provides a 2.2% flat rate per annum, which is one of the lowest education loan interest rates in Singapore compared to banks such as DBS Study Loan (4.38%), POSB Further Study Assist (4.38%), OCBC FRANK Education Loan (4.5%), Maybank Monthly Rest Education Loan (4.45%), and CIMB Monthly Rest Education Loan (5.39%).
3. Tenure
This refers to the time period during which the loan amount is repaid and does not include days when the first interest will be charged.
For education loans in Singapore, the longest loan term can range from 8 to 10 years, while the minimum can be as low as one year. Thus, you must consider the length of payment that you are willing to commit to.
4. Repayment schedule
Paying back your loan is the most crucial part. There are two ways of doing this.
Monthly Rest Loan
The monthly amount is based on the loan amount and repayment tenure.
Advantages: 
This is considered to be the cheapest.

Repayments will be less throughout the length of your loan.
Disadvantages:
You need to start making loans or interest payments while you're learning.

Repayments for your loan are higher in the course of studies
Interest-free Loan
Advantages: 
You will only pay the interest of the loan after you have completed your study. 
Disadvantages:
This is considered to be more costly.

The cost of your monthly installments is hugely different from the principal of your loan repayments upon graduation.
Therefore, the monthly installments that you'll need to pay while you're still enrolled could differ from the one that has to be paid when you've finished your degree. TCC's repayment period for local education loans corresponds to the total course duration plus an additional 2 years. 
5. Early Redemption Fee
If you're able to pay off the entire education loan at the time of the completion of your studies, many providers will permit you to pay it off, but they will charge an early settlement charge that is at least 1%. If there's a chance that you'll be able to pay the loan off early, ensure that you compare the two options.
Aside from this, there are other fees included like processing fees which are normally charged at 2%. Before you decide on which education loan to get, it's good practice to compare all available options and choose the one that best fits your needs.
If you are considering getting an education loan and are confused about where to begin, TCC Credit Co-operative will help you find your way in financially supporting your studies through loans.